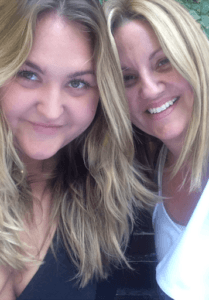 Interiors by Joi is a renowned design firm located in Thousand Oaks, California. Established in 1999, the firm has garnered a reputation for its exceptional interior design services. The driving force behind Interiors by Joi is Joi McMillan herself.
Joi's passion for interior design was ignited during her upbringing in Pebble Beach, where she was surrounded by some of the most exquisite homes in the world. The sheer beauty and elegance of these residences inspired Joi to pursue a career in the field. Her experiences in Pebble Beach laid the foundation for her exquisite taste and eye for detail.
Joi's educational background further enhanced her design expertise. She earned her degree from the prestigious University of San Diego, where she honed her skills and expanded her knowledge in interior design. Armed with a solid educational foundation, Joi embarked on her professional journey, ready to transform spaces into breathtaking works of art.
With 30 years of marriage under her belt, Joi has also experienced the joys and challenges of raising three children in Southern California. This aspect of her life has contributed to her understanding of the practical aspects of design, ensuring that her creations are not only aesthetically pleasing but also functional and suitable for everyday living.
Over the years, Interiors by Joi has flourished, attracting a diverse clientele from various affluent regions in California. From the picturesque Lake Sherwood to the coastal havens of Malibu and Santa Barbara, Joi has been entrusted with designing homes in these exclusive locations. Her skills have also extended to prominent areas like Santa Rosa Valley, Pasadena, Beverly Hills, and even the vibrant city of San Francisco.
What sets Joi apart is her profound appreciation for the California lifestyle. Her love for the state and its unique ambiance has significantly influenced her design philosophy. She effortlessly combines the chic and contemporary elements of modern design with timeless elegance, resulting in homes that reflect the essence of the California lifestyle. Whether it's incorporating natural materials, embracing open-concept living, or capturing the essence of coastal living, Joi's designs seamlessly merge with the surrounding environment.
Interiors by Joi has become synonymous with exquisite craftsmanship, meticulous attention to detail, and a deep understanding of clients' needs and desires. With Joi's creative vision and her team's dedication, the firm continues to create exceptional interiors that elevate the living experience and leave a lasting impression on all who enter these magnificent spaces.